Found: A 700-Year-Old Ring Adorned With St. Nicholas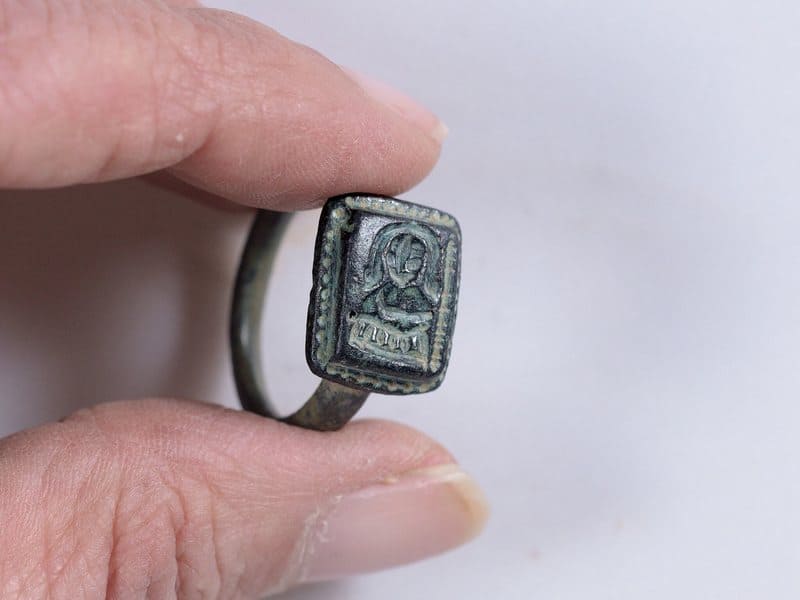 During the Middle Ages, it was not uncommon for wearers to don multiple rings, each signaling a different aspect of identity, from social class to political affiliation.
Last month, Dekel Ben-Shitrit, a 26-year-old gardener, found a 700-year-old bronze ring bearing an engraved image of St. Nicholas. The ring was studied by Dr. Yana Tchekhanovetz, an expert in Byzantine history at the Israel Antiquities Authority.
"This special ring is amazingly well preserved and will contribute a great deal to science," she explained, in a statement. "On the ring is the image of a bald man with a staff next to him. On preliminary examination, this seems to be St. Nicholas holding a bishop's crook – his hallmark."
Christian pilgrims to the Land of Israel from all over the Byzantine Empire (Turkey, the Balkans, Greece and present-day Russia) would carry his icon to protect them from harm. It is probable that the ring belonged to a pilgrim who sought the protection of St. Nicholas on his travels.